Infrastructure & Transportation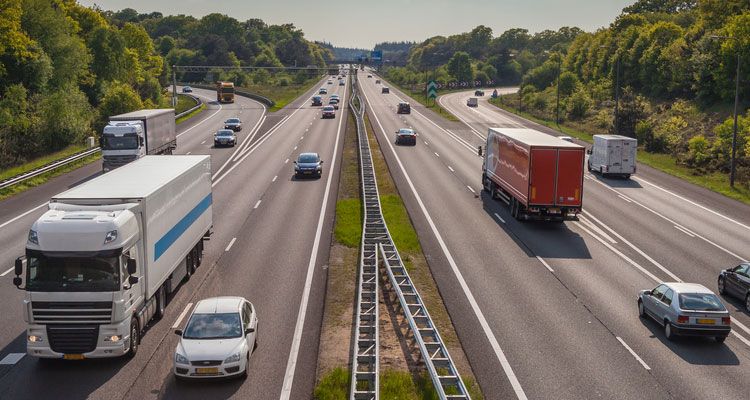 Industry Snapshot
Over the years, India has seen a balanced growth in the field of infrastructure that has generated further interest amongst foreign investors to contribute to our domestic industry. Being a key driver of growth of the Indian economy, this sector undoubtedly enjoys immense attention from the government in terms of policies to create world class infrastructure across the country.
The latest statistics of the World Bank's Logistics Performance reveals that India has sprinted 19 places to rank 35th amongst 160 countries in 2016.
Hence, leading industries and government bodies are able to forecast nearly a trillion dollar investment in this sector by the end of 2018 alone, out of which half of the money is expected to culminate from the private sector. Accounting for over 35% of the country's industrial output, the infrastructure industry can not be sidelined considering the huge role it plays in the development of the Indian economy.This vast industry includes network of roads, coastlines, dams, power, bridges, airports, railways, telecommunications, electricity, irrigation and various other construction projects. So, it is evident that we require the right talent to fit a huge spectrum of domains and skill sets.
Careerist Edge:
The sector is, currently undergoing a shortage of well-qualified contractors and having acquiring deep knowledge in this industry, Careerist with its rich database of experienced professionals can offer substantial aid to its stakeholders.With decades of experience in the same, we pride ourselves with comprehending the sector and its requirements to the core with a competitive edge.
Domains Served:
Mechanical and Electrical Design and Management
Civil and Structural Design and Management
Programme and Project Management
Project Controls, Planning and Cost Engineers
Estimators, Commercial Managers and Quantity Surveyors
Health, Safety, Quality and Environmental specialists
Risk and Value Managers and Analysts
Change Control Managers
Telecommunications
Systems Engineering, Requirements Engineers
Our Functional Expertise:
Civil Engineers (P.E.)
Architects
Electrical Engineers & Designers
Commercial Project Leaders
Construction Engineering Directors
Environmental Engineers
Water/Wastewater Engineer & Designers
Mechanical Engineers & Designers
Mining Engineers & Managers
Land Use Planners
City Planners
Structural Engineers & Designers
LDD Designers & CAD Techs