About Us
With the onset of globalisation, the need of skilled human resources is felt strongly across various industrial verticals. Technical ingenuity and distinct business approaches again underlined the importance of identifying and retaining the right candidates at the right positions. With a clear insight into the changing business dynamics and enhanced proficiency in tapping the best talents, Careerist Management Consultants has come to the forefront of human resource management, hence becoming one of India's top Recruitment Consultants over the years.
Conceptualised and founded in the year 1986, Careerist has grown into a leading HR services provider in India within a short time period. Over the years, we have served the companies of repute across various industries and forged a stringent partnership with them. Our full spectrum of HR solutions assists our clients to meet all end-to-end recruitment-related activities within their organisations. We have helped our clients (companies who have outsourced their recruitment to us) to focus more on strategic work by taking non-strategic transactional work from their HR resources thereby resulting in improved overall cost efficiency.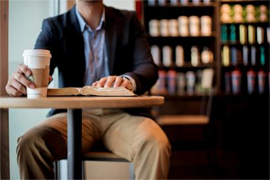 Understanding the nuance of every industry plays a pivotal role in the recruitment process and we, at Careerist, have mastered this art. We take pride in our highly potential team of specialised HR professionals, who are competent at comprehending industry-specific requirements and providing talented resources accordingly. Our effective HR services have not only earned us clients' trust but also provided us with the privilege of working as an extension of their Human Resource (HR) departments.
With companies' offices (branches) being spread across the length and breadth of the country it becomes inevitable for them to have a standardised and centralised RPO solutions in India which can help them in effective pan-India recruitment. We as Recruitment Consultants, make sure that our clients get the best of skilled professionals for the job at hand. The workforce of the organisation is like its spinal cord without which the body as a whole cannot function properly and hence cannot lead to growth of the business.
RPO in India is in itself a booming business sector, provided that the service providers are committed enough to recruit the professionals just as they would be recruiting for their own company. Only then there can be the dedication which can transform into a delightful recruitment experience for our clients. At Careerist, we aspire to be the most wanted HR service provider in the country, 24X7.
Looking for ideal candidates? Click here.