Information Technology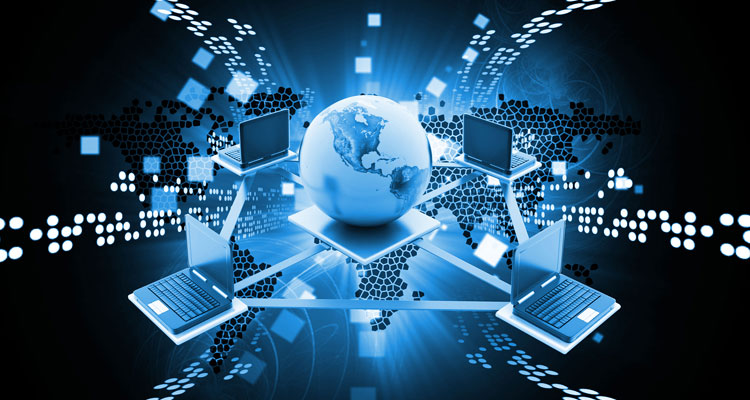 Information Technology can be briefly interpreted as the utilisation of computing via hardware, software, infrastructure and services and to build, store, exchange and leverage information in its different forms to attain countless objectives. In addition to that, the term also incorporates the workers whose role is to develop, implement, maintain and employ information technology directly or indirectly. Its elements include: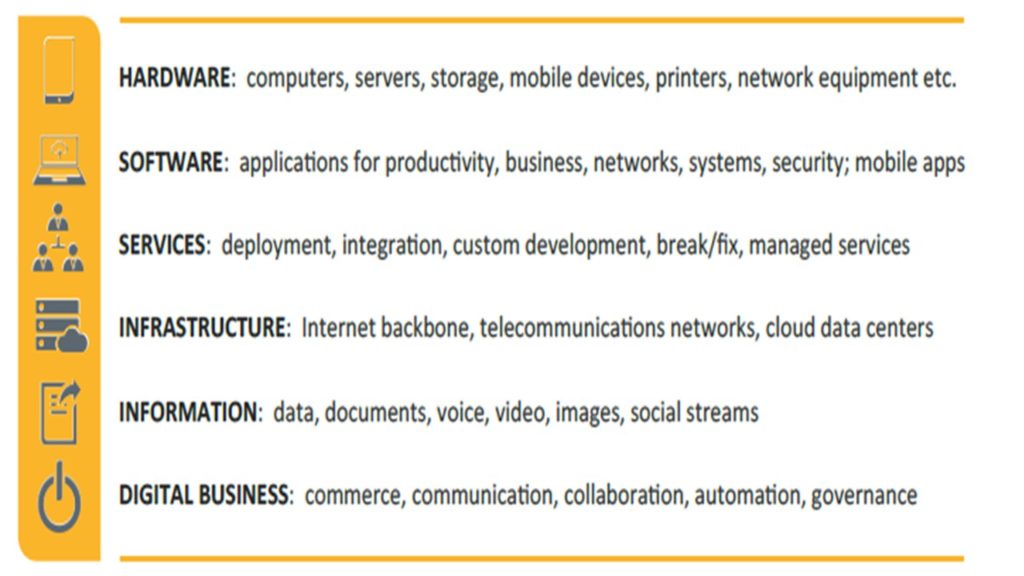 IT Software Services
Applications
Planning & Implementation
Support Services
Operation management
Training
IT Captive Services
Software Development
Support Services
Operations
IT Product Development:
The main function of IT Product Consulting Services is to help entrepreneurs build solid products and simplify the development process in order to provide essential lofty returns and deliver resilient and robust IT Products. The consulting services subsume multiple stages; accelerating IT product design and developing them, minimising manpower costs, market launch, and mitigating the risks associated with its software development life cycle.
The key IT Product Consulting Services include:
Research & Analysis
IT Product Design & IT Product Development Consulting
IT Business Process Advisory
IT Resourcing
Software Testing
Training
Launch & Deployment
IT Telecommunication
Mobile, cable, ISPs,
NGN, wireless access,
Large, distributed operations, mobile services, customer facing access paths
IT Infrastructure:
IT Infrastructure in whole, comprises of composite hardware and software, network resources and services needed for the existence, functioning and management of the environment of an IT enterprise. It enables an organisation to provide IT services and solutions to its partners, employees and customers and is often internal to an organisation and operated within private facilities.
Typically, the following are the main components of a standard IT infrastructure:
Hardware: Computers, Servers, data centers, switches, hubs, routers etc.
Software: Customer relationship management (CRM), Enterprise resource planning (ERP), productivity applications and more
Network: Internet connectivity, Network enablement, firewall and security
Meat ware: Human users such as designers, developers, network administrators (NA), and generic end users who has access to all types of IT appliances; their services are equally part of an IT infrastructure, especially due to the demand of user-centric IT service development.
Data Center Management
IT Service Management
Enterprise System Management
IT Shared Services
Shared services implies the provision of a service provided by a single part of a group or organisation in which case that particular service had earlier existed in more than one part of the group or organisation. Therefore, the resources and funds of the service are shared with the provider and they effectively become their internal service provider.
IT shared services are essentially IT related business services that are shared and utilised across the organisation. Examples of the same include user services like help desks and voice network services, for instance, a call center. Business services can be created by any organisation for their benefit and they can be into broader, customisable categories such as IT operations or compliance and security.
Ecommerce
Today,electronic commerce majorly thrives on technologies such as mobile commerce, electronic funds transfer, internet marketing,supply chain management,electronic data interchange(EDI),inventory management systems,online transaction processing and automated data collection systems.